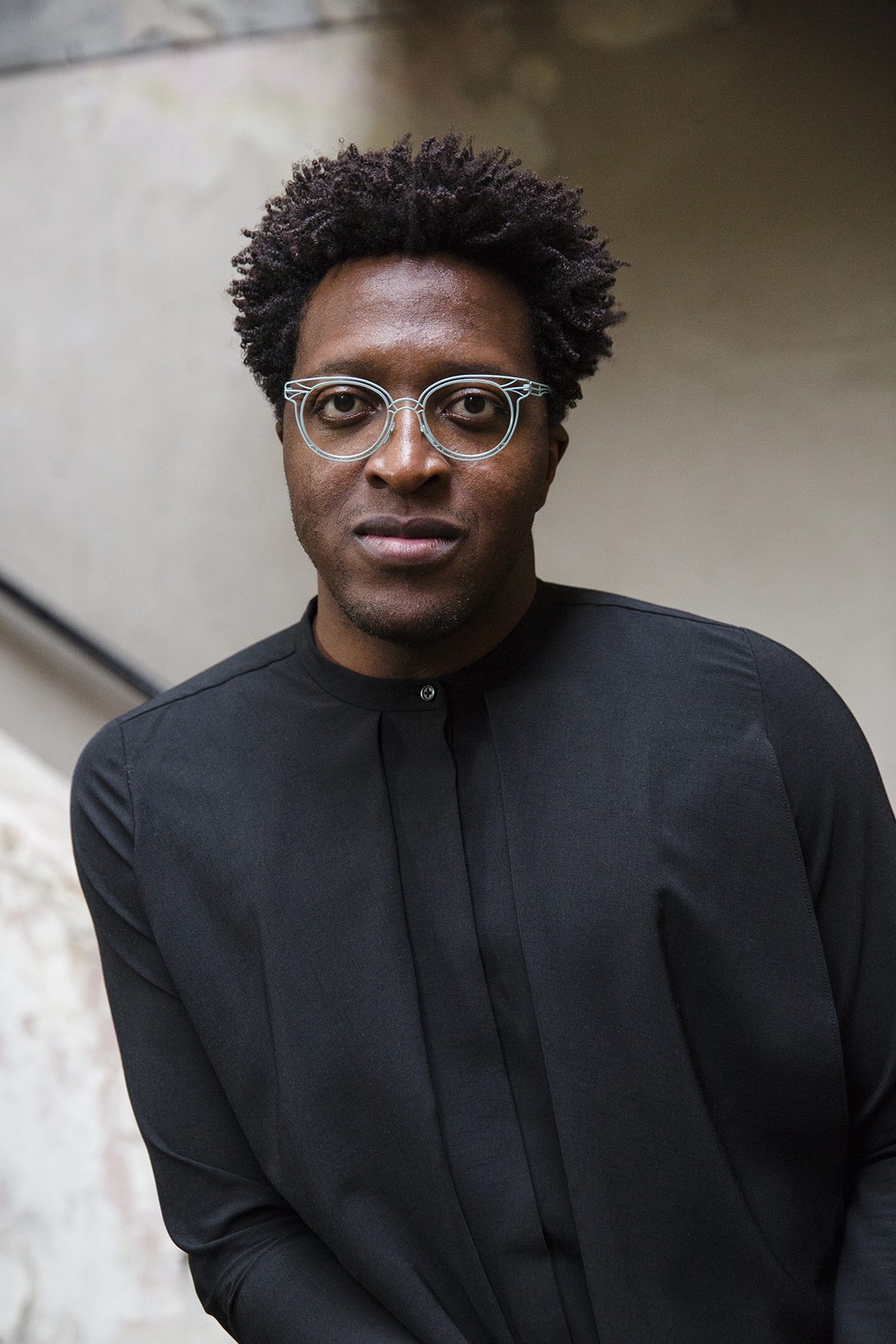 Maxwell Mutanda is a pluridisciplinary researcher, designer and visual artist whose meticulous collages, data visualisation and architectural practice investigates the role of globalisation, environmental protection, as well as technological and demographic change on the built environment. He is a co-founder of Studio [D] Tale, a multidisciplinary design research firm.
Maxwell has achieved recognition as a fellow at IdeasCity New Orleans, an initiative of The New Museum, New York (2019); the AFRICA'SOUT! Artist in Residence at Denniston Hill, New York (2018); and the British Council's ColabNowNow Residency, Maputo (2018). Maxwell studied Architecture at the Bartlett, University College London and has exhibited at institutions worldwide including the Louisiana Museum of Modern Art, Copenhagen (2015); the Arc en Rêve Centre d'Architecture, Bordeaux (2015); the 2014 and 2016 Venice Architecture Biennales; the National Gallery of Zimbabwe (2019); and the 2015 Chicago Architecture Biennial.
Maxwell was a guest lecturer and visiting critic at the University of Cape Town and the University of Johannesburg respectively, 2016/2017.
His work on climate has garnered him acclaimed as an Ellen MacArthur Foundation (EMF) Circular Design Pioneer; with a grant from the British Council; and an upcoming research fellowship at Akademie Schloss Solitude.
In 2020 Maxwell begins an MSc in Sustainable Urban Development at the University of Oxford.