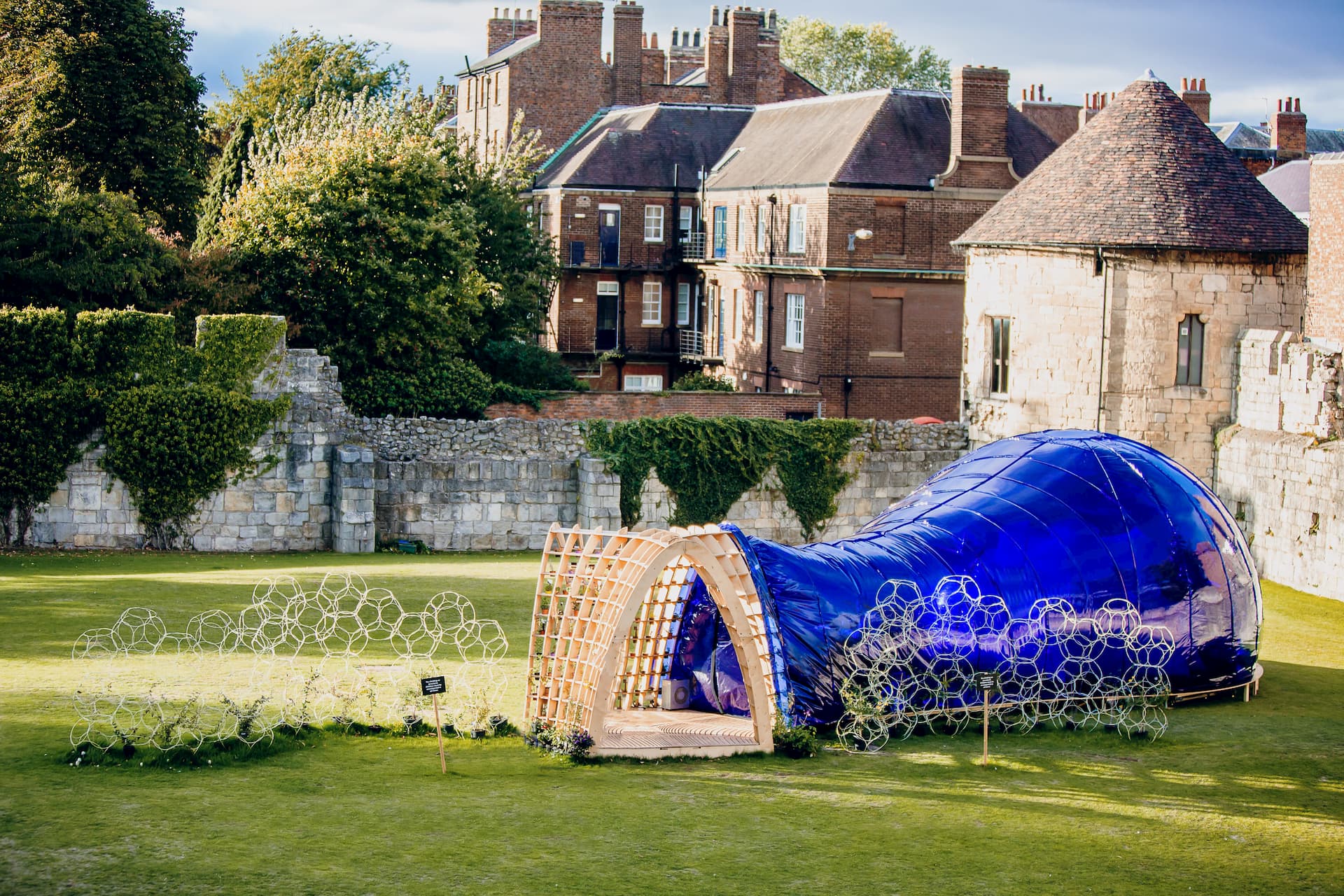 Installations
York Mediale welcomes all the family to The Plant Pavilion
Join us in the Artists Garden on 4 & 5 August as we welcome the arrival of the first part of a large-scale installation, The Pollinarium.
Loop.pH, the artists behind The Pollinarium, will build The Plant Pavilion – a large planting structure that will house two-hundred pollinating plants, which will grow and flourish over the summer to form the entrance of this immersive and family-friendly audio-visual installation.
Drop in anytime between 11.00am-5.00pm to see what's going on, help with building and planting and find out more about this exciting new project.
Summer Activities at the Pollinarium
Family-friendly events and activities organised by St Nicks Centre for Nature and Green Living (York) will be running every Wednesday and Saturday from 8 August – 26 September in the Artists Gardens. From pollinator walks, storytelling and a night time safari, there is something for everyone.
Download Summer Activities timetable
Commissioned by York Mediale, York Museums Trust and Invisible Dust, The Pollinarium is a collaboration between the Spatial Laboratory Loop.pH, Carl H Smith (Ravensbourne) and Mark Ransley (Ravensbourne).
Mailing List
Join our mailing list and receive the latest offers, opportunities and news.