Festival
A UNESCO Creative City of Media Arts – "What? York?!"
Simon Newton, of the York Mediale Advisory Board, discusses York's designation as a UNESCO Creative City of Media Arts.
York is a creative city. UNESCO agrees. It made York the first (and so far only) UK UNESCO Creative City of Media Arts in December 2014. The designation was achieved through a competitive bid prepared by the private and public sector working together across the city. The title is permanent. A new biennial media arts festival, York Mediale, is set to mark and regularly celebrate the city as one of UNESCO's global Creative Cities.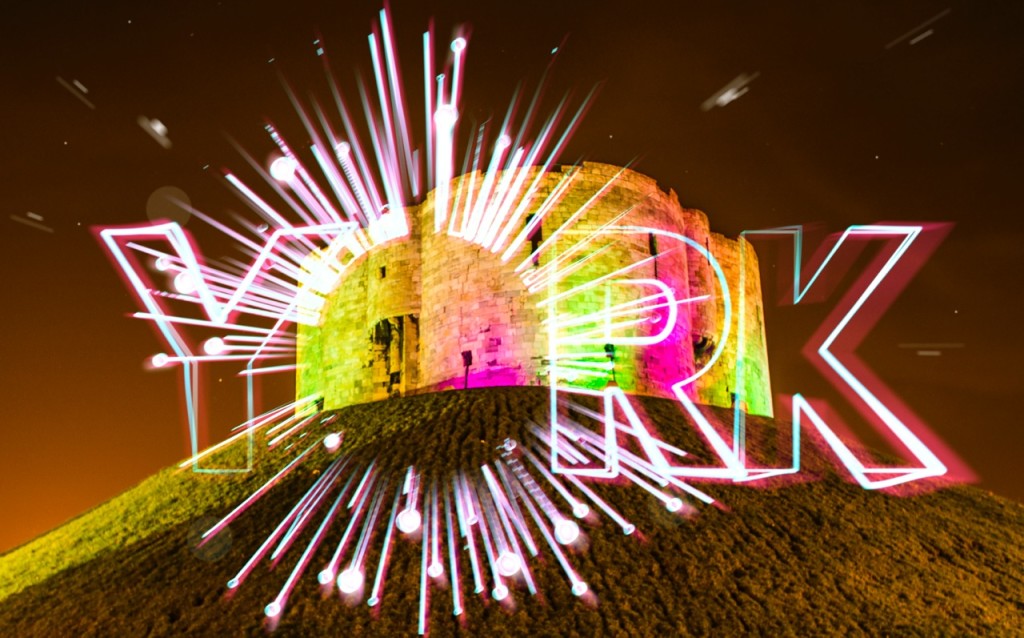 In conversation it can seem counterintuitive to announce that York is a UNESCO Creative City of media arts. It usually elicits the response 'What, York?!!' A city of history, archaeology, tourism (7m international visitors a year), heritage, and now media arts?
Well the title is here to stay. It values what is already in the city, re-interprets it and provides a launch pad for new initiatives. The title challenges us all to think differently about the future of York, what might drive it and what the city needs to continue to thrive throughout the rest of this century and beyond.
The city has always had a great story to tell about its past, but had seemed less certain about its future. The UNESCO bid team saw clearly that York had a fast emerging creative sector which simply needed to be surfaced, seen and connected.
The legacy of York as the political and faith capital of the North is all around us and provided significant assets; iconic architecture, renowned galleries and theatres, world class museums and archives and the contemporary interpretation of heritage for a thriving tourism industry.
Alongside this, numerous young small creative start-ups were being founded. The city's universities and colleges had already invested more than £100m in media arts facilities in the previous decade and the City of York Council's Local Plan was placing culture and creativity at its strategic centre. The moment was right. The bid was built on optimism and confidence in the City of York, a city not just trapped in its glorious past but with the potential to shape its own future in a fresh and creative way.
So York is now a contributing member of the UNESCO network of global Creative Cities of Media Arts. These are currently: Changsha (China); Lyon (France); Guadalajara (Mexico); Toronto (Canada); Austin (USA); Dakar (Senegal); Linz (Austria); Tel Aviv (Israel); Sapporo (Japan); Enghien-les-Bains (France); Braga (Portugal); Gwangju (South Korea).
York has already contributed, presented and taken the city's creative companies to Enghien-Les-Bains, Gwangju and Austin. The city has hosted Creative City delegations from Changsha and Braga. Opportunities and commissions are beginning to be shared across the UNESCO network, and York Mediale is developing several co-commissions and shared initiatives across the network.
The complete UNESCO Creative cities network (to which York also belongs) includes 180 cities in 72 countries across seven categories. Other categories are: Film, Design, Music, Literature, Crafts and Folk Art and (yes, it's true), Gastronomy.
UNESCO Creative Cities must place creativity and cultural industries at the heart of their development plans and actively cooperate with other global cities internationally. The City of York has now included a cultural offer as a requirement in all development proposals. The creative industries are now right at the strategic core of York's Local Plan.
Creative activity and economic prosperity in York has always followed a dedication to social equality, human rights and nurturing human talent, side by side with the values of openness and collaboration, now powered by the digital age and the values of UNESCO. The Creative City title is here to benefit all York citizens.
The UNESCO title is a major shift in perception of the City of York, but also springs from its history as a major international city with global connections.
The Emperor Constantine ruled the Roman Empire from here as did Septimius Severus, the first Emperor from Africa. The York Anglo-Saxon scholar, Alcuin, was chosen by Emperor Charlemagne to advise him and join his court in Aachen at a time when the idea of Europe was taking shape. The building of York Minster was an international project drawing on skills across Europe and built in both Gothic and Norman styles. It also used high tech techniques of building, design and mathematics.
Although York is no longer considered a centre of international and national political power, the title as a UNESCO Creative City acts as a catalyst, making the city a crossroads for international ideas and creativity. York's creative community is increasingly making its mark abroad through best selling computer games, new music technology, filmmaking, creating immersive digital playgrounds, cutting edge museum interpretation and much, much more.
Companies such as Stage One, Revolution Games, KMA, Pilot Theatre, Bright White and more operate in global markets. Digital Creativity Labs at the University of York have rapidly become a prime international research centre for digital creativity. York St John University plans a new £15m arts, design and performance centre for York inspired by New York's Lincoln Center for Performing Arts.
Already the new Guild of Media Arts in York has engaged and enthused creative people in the city. It was the first new Guild in the city in seven hundred years and has the youngest and most gender balanced membership of all the York Guilds.
As York Mediale's challenging and dynamic programme emerges, bringing international media artists to the city and showcasing the very best national and regional talent, the continued progress we are making as a City of Media Arts is becoming more apparent.
World famous, award winning media artists from across the world bringing their work together for first time to exhibit at York Art Gallery.
The world premiere of celebrated choreographer Alexander Whitley's brand new audio-visual installation Strange, Stranger at York Theatre Royal.
British Columbian born artist Matthew Plummer-Fernandez in residency at Fluxaxis, part of Stage One, based locally in Tockwith, demonstrating the vital intersection between art and industry.
Performances and installations in historic and unexpected buildings and locations, as well as the streets and public squares of York, some of which will then travel to London and internationally.
There is nothing comparable to York Mediale in the UK. The main festival programme runs from 27 September until the 6 October 2018. It will be a landmark. It will be astonishing.
Be there!
Mailing List
Join our mailing list and receive the latest offers, opportunities and news.