Commissions Music
Just Jam presents Kamaal Williams and Moses Boyd Exodus Live
September 2018
On the opening night of YM2018, celebrated drummer, composer and electronic musician Moses Boyd (Binker+Moses), and keyboardist, DJ and producer Kamaal Williams (Henry Wu/Yussef Kamaal), blew the roof of York Theatre Royal within a psychedelic audio-visual experience presented by Just Jam.
Just Jam is a renowned live audio-visual stream which has showcased some of the most progressive electronic music from around the globe, straight from the underground to the internet. Live music performances are set to a backdrop of idiosyncratic visuals, mixed live with curated artefacts found online.
Alongside a debut live performance in York for Kamaal Williams, Moses Boyd brought his celebrated Exodus live show, which included a full brass band, to the city for the first time.
Both Kamaal Williams and Moses Boyd have played an integral part in the rebirth and explosion of British jazz over the past two years, taking influence from genres as diverse as jungle, grime, house and hip hop; reinterpreting them in a live setting alongside the cream of London's finest new jazz musicians.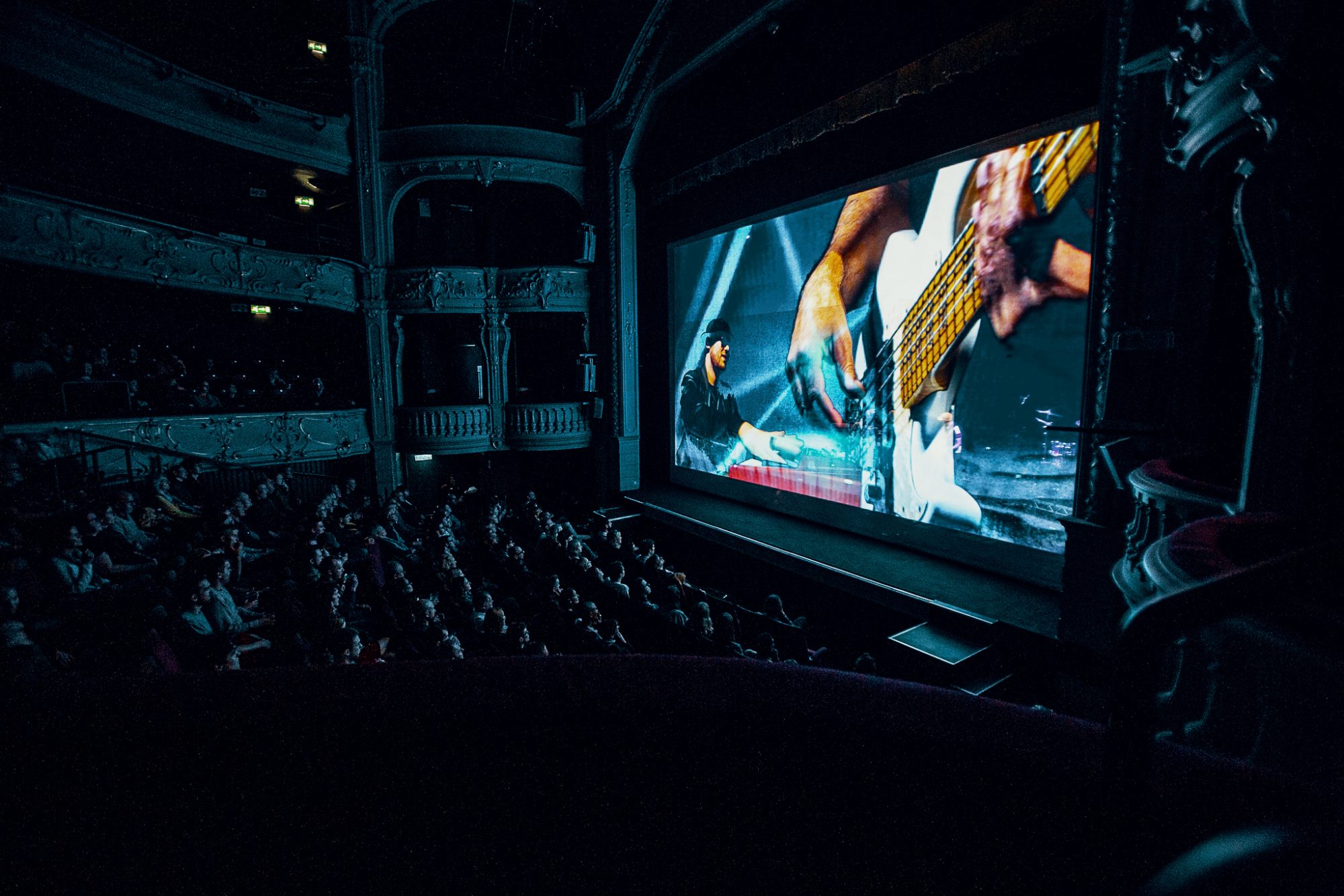 "Opening night at the Theatre Royal was stunning last night. Just Jam visuals were like a late 70s Lonnie Liston Smith LP sleeve, blown up to 20ft high, coming to life in real time. I loved how it was like super cutting edge."
Paul Lowman
audience member
Commissioned by York Mediale.
Curated by Elijah c/o Surprisingly™ and presented by local York music promoters Ouroboros.